Andona Interiors Website Dashboard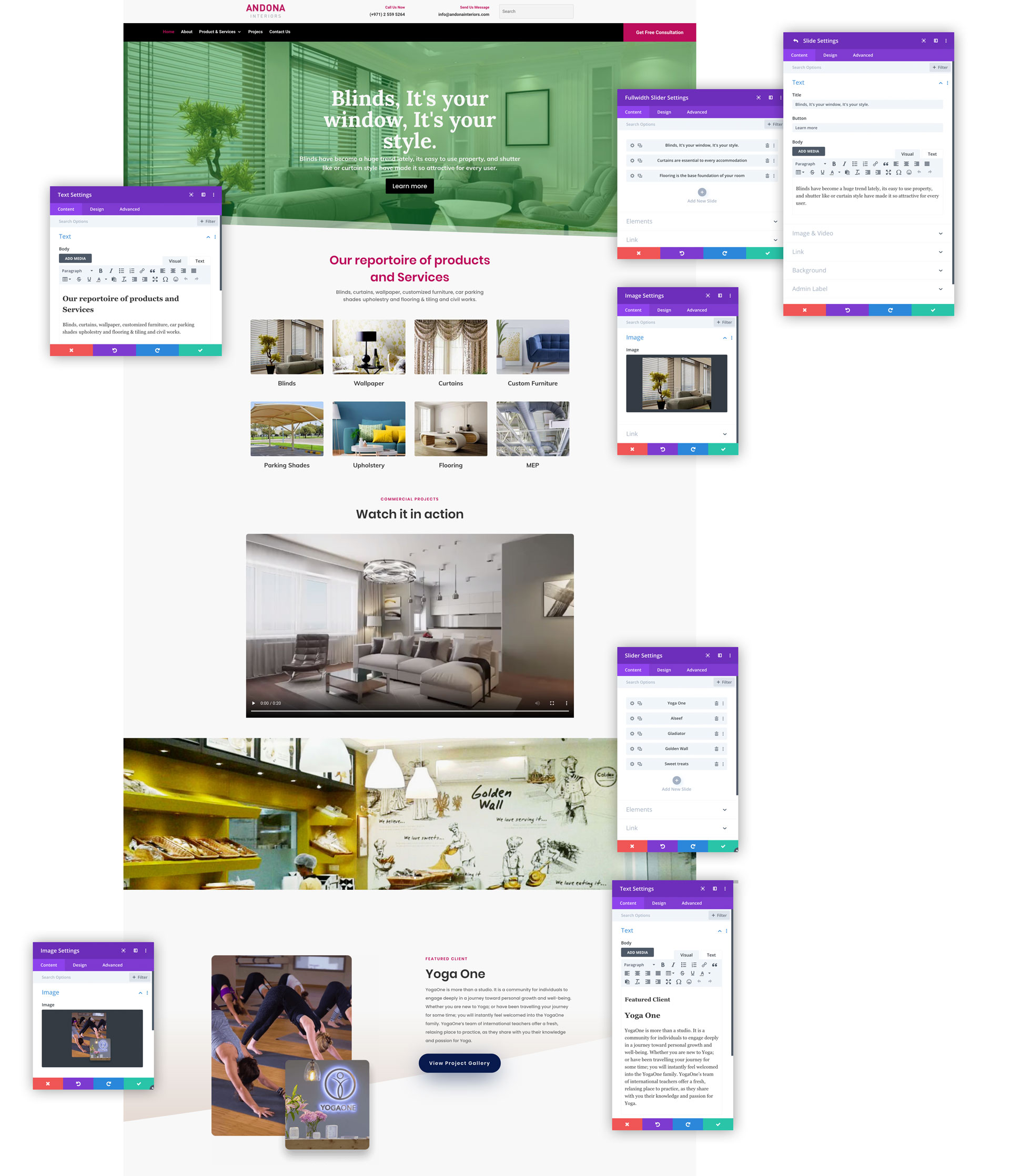 System Information
AndonaInsteriors.com is designed and developed using WordPress and Divi. Below are the video documentation on how to edit website content such as text and images using the Divi Builder.
Introduction to Divi Builder
This is mandatory. Watch this video to learn the basics on how to use the Divi Builder.
How to edit a Slider Module
Editing Images using the Image Module
How to edit Text Module
Copyright 2020. Andona Interiors. All rights Reserved.