Make a beauty to any room
CURTAINS
Andona interiors will help you incorporate bold, vibrant and unique colours with some striking genres to create lively, magical touch to your spaces.
Get a free consultation
Browse
Curtains by Andona
Curtains are essential to every accommodation, as they behave like dresses to your windows. We provide a collection of good fabrics and smart options to all our clients. Our range of curtains include Regal middle parting curtains, Long Draping curtains. We have many pleated types that look lovely across any wall. All of them can be made according to your requirement and measurement, so no worries or doubts about fitting issues. For the luxurious purpose we also provide Motorized Curtains that is easy to use and is elegant in appearance. Our major categories are: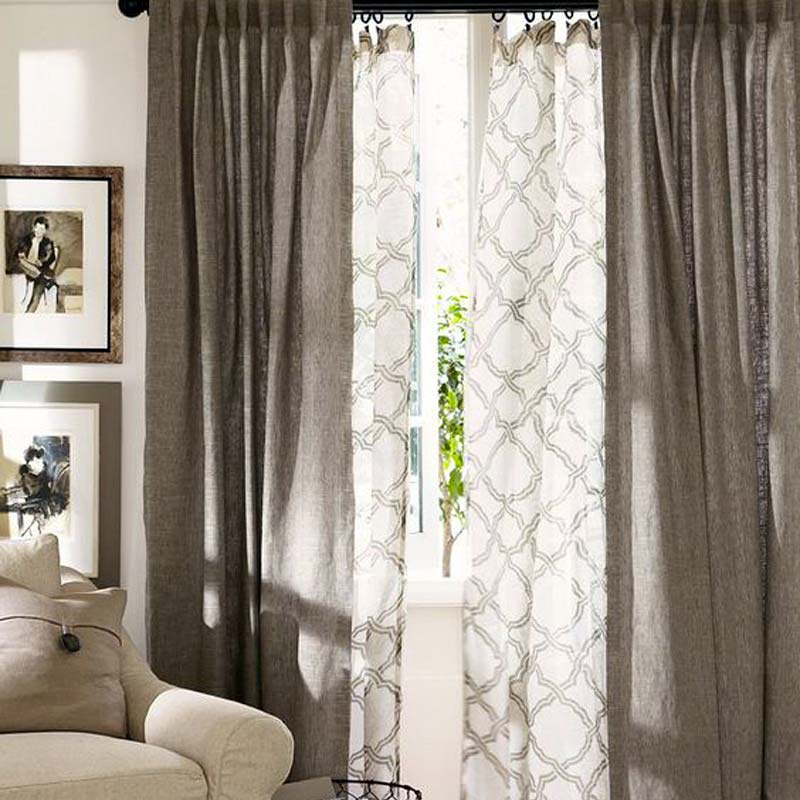 American Curtains
They are best quality materials that are designed in a stylish manner, with beautiful series of colours that can be chosen, giving a classy and elegant look to the room. They have got amazing pleats and simply look gorgeously outstanding across the wall of your room. These curtains can be used at your home, office, and any apartment. The measurements are taken as per as demand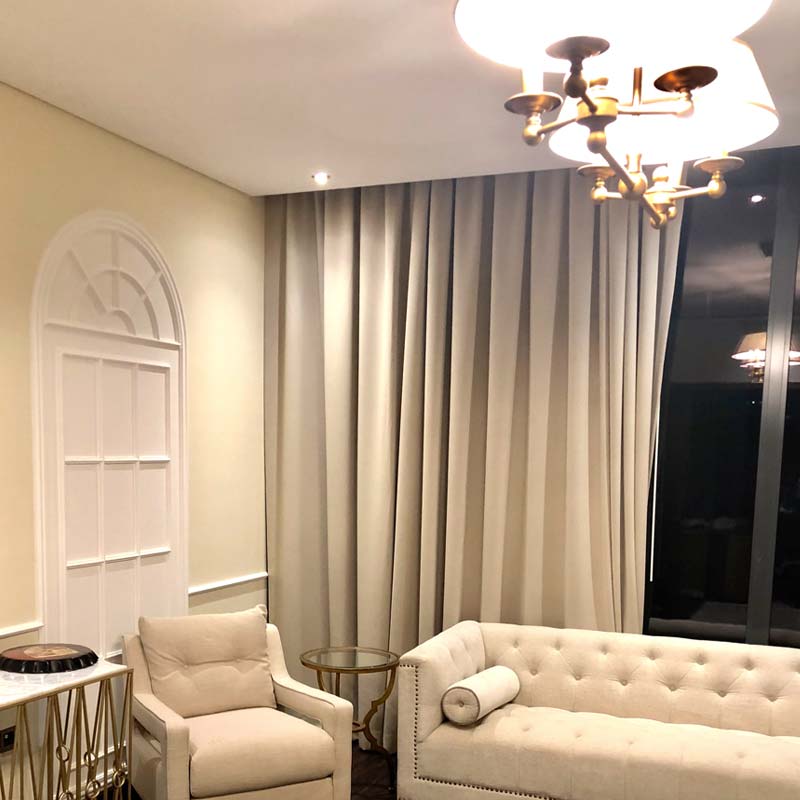 BLACKOUT CURTAINS
Looking for dark and cool atmosphere, these curtains can definitely help you. Blackout curtains help block sunlight and can help to keep your interiors much cooler at summer days. These curtains are not only classy but also can provide you safety from direct heat, helps for good sleep by keeping your rooms dark and cooler.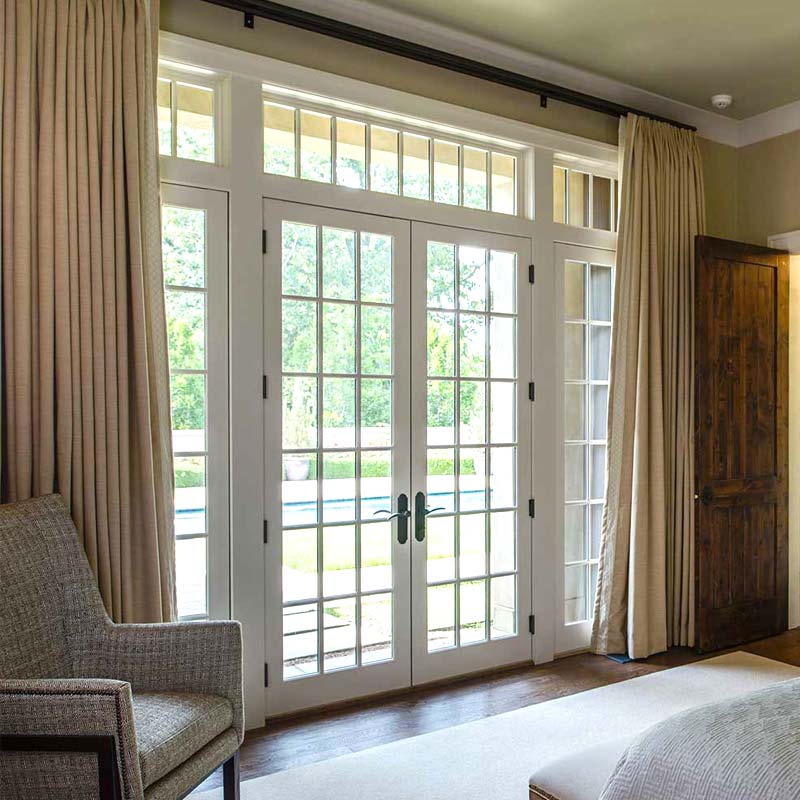 Remote-control Curtains
Adding a touch of luxury to your living, we bring you Remote- control Curtains that can be used easily, to part or shift to whichever side, and allow the light enter your room as well as enjoy the view outside. These are motorized and all you have to do is just press one button, it works by itself. They aren't the normal curtains, but an upgraded version which, doesn't require you to go near to it to adjust them open or close. You can do it all from a distance and gets done in seconds.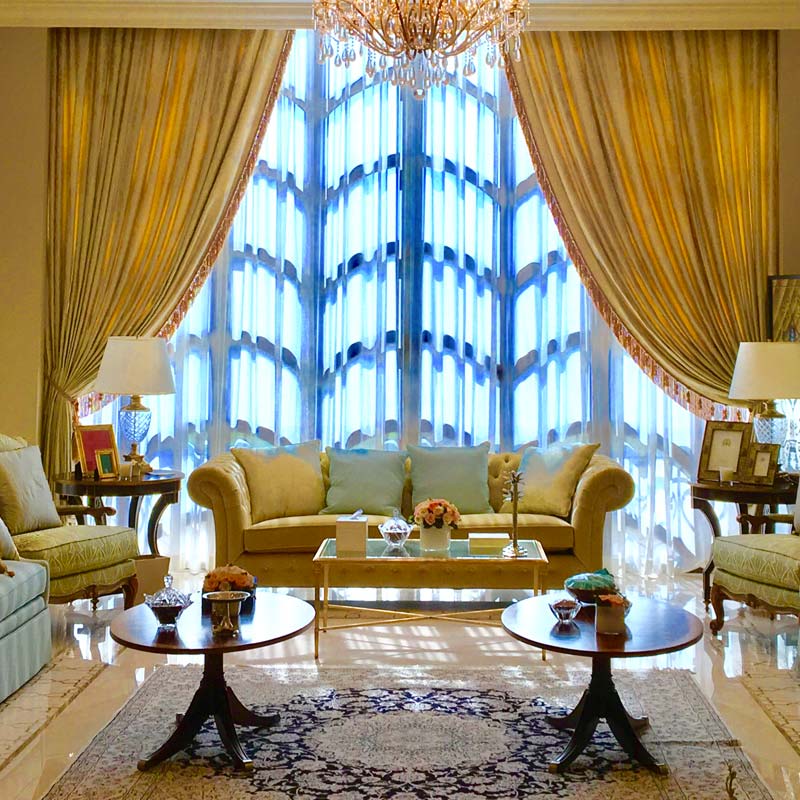 DECORATIVE CURTAINS
A series of prints, patterns, shapes, pictures, designs that are either repeated or unique. We have set a wide collection of Decorative curtains just for you. These curtains are the best to make your room a masterpiece. We have blended colour and plain colours with all necessary detailing to make them look trendy, remarkable and outstanding. They come as middle parting or one large piece moving to right or left. We can easily customize the length and width just the way you want them.